SoTA Gaming Donator's Pack

I guess I've never seen this guy doing anything since I ragequit 2 minutes after I learned the news, but how the hell does he get DvL for free and SA in a week? I understand he's good at coding, and good at CCA I guess, but Snake is both of those, and he doesn't get free shit, and if I remember it took him at least a month for SA. I'm angry that you can get test OP to SA in a fucking week, and apparently having SA means you can be whatever rank that is not currently open. A lot of people have been in the CCA for a long ass time, hoping to be a high rank, possibly some CORE DvL, and this guy just steals it away from them all. I don't know the full story, but you shouldn't get DvL unless you're EpU, not 02, 05 etc. no matter HOW GOOD YOU ARE. I know this probably won't change anything by saying all that, but this is just fucking stupid, honestly, this is bullshit. I haven't been playing DA much lately, and I have no plans to play on it frequently if this crap happens. Thanks for reading my bitch rant, and good day sir!
Moderators/Staff





Posts

: 39


Join date

: 2012-05-11



Loleth. I Agree with you good sir. I Spent a week with my CCA but never ranked up. so i became rogue. CCA Rank system sucks



Posts

: 22


Join date

: 2012-05-11



Yeah...I agree with you D-lop. Not so much about the CCA part....but the trial-op-to-SA-in-a-week part. I'll be honest, like I've been hanging around cherry being his friend since Brinkley....which went down about a year ago...and I've thrown in alot of time to attemp to help his servers in some way. Even though it wasn't something MAJORLY helpful like this coding or DDOS-filter or whatever this sync guy can do, I put alot of time into cherrys servers. So apparently, us simple/stupid people can waste as much of our time as we want helping cherry and his servers, and it has proven to mean abosultely nothing. Many of the players have never even heard of TourRP (Sync) nor have they had time to interact with and trust him. But since he can do this magical tech pixie shit, he is given SA in a single week. The only thing I have seen of this guy is he is really hypocritical when it comes to adminging. He perma-banns me for "OOC urges" AS he is playing some dubstep shit on his mic, and shortly before psygunns me around the map. He enables the admin ESP, so when I noclip up to him later to simply speak to him in LOOC, once again he psygunns me away.Another example is why during my giant RP school session thing, he decides to feed 4 minges by spawning an explosive barrel next to me and igniting it. I could list other things, but this would make him seem like a TOTAL dick, which he isn't. He has done a few helpful things like he watches for fail names and changes them, and helped me get people in the RP school and what not, but this really dosn't outweigh his adminging. And I know talk about someone adminging from ME is like (LOL WHAT!?) No, I'm not saying im a perfect admin and deserve SA, what I AM saying, is cherry, what the fuck are you doing? Remember how LG exploded in your face? Soret could do some fancy shit with coding and you gave her SA? Then what happend? She passworded the server a bunch of spam and destroyed it. I'm not saying TourRP will do this, but I honestly thought you might learn something from this cherry.

-Noobstrike
Administrator





Posts

: 234


Join date

: 2012-05-11


Age

: 21


Location

: In a size 6097867 shoe box.



Although Sync is a good admin, I do think that that should not affect his CCA rank, and this is quite unfair to people who have been on this server for a long period of time, with that said, I must conclude that I agree.









Posts

: 24


Join date

: 2012-06-03


Age

: 26


Location

: Holden, Louisiana



I thought we were cutting down on the quantity of admins... CCA ranking I'm not surprised at, most admins get the 'YOU'RE A FUCKING BOSS' treatment rank and status wise in IC.

I don't know the reason for Sync getting Super Admin... but if it's in a week and if it was for something like mapping/coding, keep it at admin or OP. Super admin put's the server at almost complete control of someone. And let's see where that got us (Cough, D4nk, and Mac COUGH)
_________________
Shit... I'm back to the anime perv I used to be back when I was in 6th grade(KissXSis)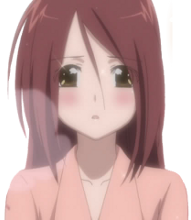 What is love?
Administrator





Posts

: 99


Join date

: 2012-05-11


Age

: 21


Location

: New Jersey, USA



I agree with the fact that admins should have no special treatment in terms of CCA rank and would like to point out my 1 and a half years of RP on Cherry's servers to reach CmD.

Now, before anymore harsh words are used, I would like to point out that things can change. I agree that it should be admin/OP for Sync.
Administrator





Posts

: 11


Join date

: 2012-05-13


Age

: 22


Location

: UK





Similar topics
---
Permissions in this forum:
You
cannot
reply to topics in this forum