SoTA Gaming Donator's Pack

Steam Name: DIABLO258
Steam ID: STEAM:0:1:17451801
Book Name: Ethans Last Day. (Part One)
IC Book Author: John Partell
Is it unique, or will it have various copies?: Various copy's, I wright long story's that people read.
Type of book: [Story] [Fictional, but based on a true event]

Your story:
As I crawled out from the pile of rubble, I looked around to see my home town burnt to the ground and still burning in the cold, dark night. I stood, wounded and in no condition to walk, so I fell back down. When someone cought me.

My eyes opened and I gasped for a breath of air. I was in my room, safe in bed. It was just a dream. I checked the time, 11:36. I was late for work. I got out of bed as quick as I could and got dressed. Skipping breakfast, I brushed my teeth and ran to my car and drove off. My name is Ethan Felbourn. My day consists of the same things over, and over again. Wake up, goto work, come home, sleep. Now this seems like a boring life to many, but I on the other hand was quite contempt with my life. I was happy with my boring day and my boring job. But this doesnt mean that I was a boring person. I always loved the rush and excitement of adventures. What I didnt realise was that today was the day I start my biggest adventure of all.

"Now we go live to our news man in New Mexico, Jake Donelhew." I hated the news in the morning. I went to turn it off while driving to work, but the radio had cought my attention as they went live to that Jake fellow.

"Hi everyone, its great to be here. Well as you can tell, its summer time here in New Mexico and- *radio fuzz*"

"Well... It seems we are having difficulty's with our audio, folks. We will have Jake back on shortly." That was wierd. Oh well. I had just pulled into my parking spot. I turned the car off and went inside. Got a lecture from my boss of how late I was, then I sat in my cubical and got to work. Head Phones in and listening to music, I saw a group of people across the hall with a radio, they seemed distrought about something. Confused, I changed the radio fequency to the news. "Um.. Ladies and gentlmen... We have some breaking news." He seemed nervous. "Jake, our news man has been killed." What? Is that what I heard? "We dont know what happend, but we are trying to- *Radio Static and it sounds as if the frequency is being interupted*" As I listened to the static in the radio, I was able to make out the noises of animals. But I had never heard an animal like that before. The radio quickly snapped back to the news. "Oh god... what is that... No dont hurt m-! *The radio goes straight to the sound of nothing*"

[Chapter 2]

Now at home, I was still trying to figure out what I heard on the radio. I tried to sleep it off, but my sleep was interupted by nightmares. Thats when I heard a knock on my door. I got up and walked slowly, as I was tired. The person knocking at my door was obviously eager to get inside becuase he was knocking every second. As I appraoched the door, I heard strange noises coming from outside. I reached for the door handle, but I was to slow. The door was busted down with a very loud bang. The door pushed me over and I fell onto my back looking right at my door way. Some thing came inside, heading straight for me. I tried to crawl away but it grabbed my ankle and dragged me across the floor boards. I tried to grab onto something and I screamed "Let me go! No! This isnt happening!" Then I felt the stun on electricity buzz through my head and I fell asleep.

As I woke, my vision slowly regained itself and I tried to move my body as if I was to crawl out of bed. But when I tried, I found that I could not move. I look at what was holding me, I was in some kind of container, almost like a pod built for a person. Then I looked around me. I wasnt the only person there. At least 30 people were in the same things I was, we were all held on the walls and I was the only one who was awake. Thats when a little hovering robot came to my front and took a picture of me. "what the..." I was still daised by what was going on. The back of my head was sore, and felt like I was hit on the head with a baseball bat. Then the room started to shake. Only allitle at first. Then more. And then the loudest noise I have ever heard screached through my ears as I was encased around fire. Bits of metal flew about as if there was something pulling them past me. Some of the people got sucked into the fire aswell. I was next. As my pod flew through the fire, I was released back into the world high up in the dark sky. I fell fast and everything seemed to be quiet exept for the faint sound of explosions in the background. Luckily, the pod I was in had some kind of sencor on it. It must have known that I was falling, so It instantly closed into one metal container. I couldnt see a thing. But I felt the ground hit me.

-End of part one-

(I wanna make more then one part to my story, is that ok?)

(Incase you dont understand whats going on. Ethan is a regular dude with regular life, when the combine attack earth. He is captured in the middle of the night and hit on the head with a stun stick. The combine put him into a pod and put him into a ship with many other people. When he wakes, the combine take his identity and then the Human military shoots down the combine ship, opening a hole in the side of the ship, wich Ethan is sucked out of. He lands back on earth. Thats where part 2 will take place, during the 7 hour war in the eyes of a regular citizen. Its a sad story.)
Last edited by Snake4199 on Wed Jun 20, 2012 2:50 am; edited 1 time in total
_________________
Shit... I'm back to the anime perv I used to be back when I was in 6th grade(KissXSis)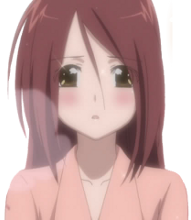 What is love?
Administrator





Posts

: 99


Join date

: 2012-05-11


Age

: 20


Location

: New Jersey, USA



Steam Name: DIABLO258
Steam ID: STEAM:0:1:17451801
Book Name: Ethans Last Day. (Part Two)
IC Book Author: John Partell
Is it unique, or will it have various copies?: Various copy's, I wright long story's that people read.
Type of book: [Story] [Fictional, but based on a true event]

Your story:

Ethans Last Day: Part 2

Dark... Cold... Empty. There I was. And there "it" was. The other end of the room. I wasnt afraid. I wasnt nervous or sad, I was ready. For what? Im not sure. But if anything were to happen, I wouldnt mind. Next thing I knew, I was on my knees and it was behind me. A gun barrel to the back of my head. A bang, quick flash, and a jolt forword. I woke up.

2pm. I can hear my heart beat. My eyes slowly opened, it was dark outside. Outside? Im outside? Oh I forgot. Rough night. I had so many questions. But I couldnt think with that infernal beeping. I looked around to find where the high pitched beeps came from. A little red light was flashing on the pod. I could only think of one thing. Tracking device. It was then when the pod made a screach and the door bursted open. I was free! I got out and moved my body freely. I had never felt so alive. But, I was still in danger. I had to go where it felt right. Where I belonged. I had to go back home.

Unfortunetly for me, the pod was dropped about 2 miles away. We didnt get very far. The sounds of explosions and gun fire were just ambient noises in the back. The night sky lit up a few times here and there due to even bigger explosions. Then I saw it. A space ship! It was as big as the ones in the films! I was so in shock, and for some reason I couldnt move. Fear, anger, sadnes, and excitment flooded my mind all at once. After a few moments of looking at the giant machine, my legs ran on there own. I bolted in the direction of my house. I ran faster then I thought I could. I really needed to get out of the house more... But there was a problem. I was running for so long that I wasnt thinking of what was in my way, untill... well Im not sure. I saw my home town, and then bam. It went black.

-End of Part Two-

Only one more part to go. By now, i wouldnt even be upset if it didnt get accepted, i just enjoy wrighting this story lol.

(Incase you didnt understand what was going on. Ethan awakes in the pod he crash landed in a few hours later. He quickly escapes and sees the Combine ship in the sky. He knows that he has to leave, so he decides to run home. On his way, he hears gun shots and explosions in the distance from the 7 hour war. When he finaly reaches his home town, he is knocked out by something. Part 3 takes place when he wakes up.)





Posts

: 295


Join date

: 2012-06-07


Age

: 22


Location

: Minnesota



Steam Name: DIABLO258
Steam ID: STEAM:0:1:17451801
Book Name: Ethans Last Day. (Part Three - Final part)
IC Book Author: John Partell
Is it unique, or will it have various copies?: Various copy's, I wright long story's that people read.
Type of book: [Story] [Fictional, but based on a true event]
Your story:
Ethans Last Day: Part three
My eyes shot open. I was breathing heavily. My head was burning with pain. My throat tasted like blood. And I was on the ground, outside at night. I sat up to find myself in an abandond building. I knew this building too, it was the old abandend house ontop of the hill near my house. I tried to stand, but I found that I was tied down. I panicked quickly of course. So much has happend in these few hours, I couldnt take it anymore. My head was killing me, my legs were dieing of running so much and the fall. I was tired, and Aliens were invading. And in the midst of all the thinking, I realised something. My life was boring. I have done absolutly nothing with my life. All these years I have spent in a cubicle working. Now that I think back, these past few hours have been the best hours of my entire adult hood. All of a sudden the thought of Aliens didnt scare me, I didnt care that I hurt all over, or that I was tied up. I was completly tranquil. And then It showed up.
Its cold dark eyes stared into mine. The moolight shined just enough to light up a symbol in its body. It was the same symbol as the one on the Pod. It was clear to me now that this was the Alien who came to my door. This was the Alien that hit me in the head. This thing, tied me up. It came closer to me, covering itself in the shadows.
"What do you want..." I managed to mumble out over the pain. It didnt respond. I dont think it knew what English was. It came even closer, now the moonlight revealed a weapon in its hand. Some kind of gun. At the time, it botherd me. Maybe I wasnt ready to die. Maybe I could change my life around. Maybe I could- The house shook as I was quickly consumed by smoke and dust. Once again, everything went black.
I woke up again, this time when my eyes opened it was still black. the building collapsed and fell on me. I managed to live by getting lucky. I didnt even think of what happend, I already knew it was a missle that hit the house. I started to push some rubble off of me with my very tired arms and I got enough off to get some crawling space. As I crawled out from the pile of rubble, I looked around to see my home town burnt to the ground and still burning in the cold, dark night. I stood, wounded and in no condition to walk, so I fell back down. When someone cought me.
It was that thing again. It pushed me down to the ground and walked in circles around me, very slowly. I sat up and didnt pay attention to the Alien. I couldnt stop staring at my home town, well... my old home town. All my memories of life rushed through my head at once. As If my life flashed before my eyes. I crawled to the edge of the hill, I was bleeding abit from the rubble cutting me. I was covered in dust and dirt. I got on my knees and watched the town burn. Pointing out the places ive been in my head. I felt at peace. I wasnt afraid of the explosions, the burning homes of thousands, or the Alien walking behind me. I wasnt sad that the people I knew were dead. Co-workiers, reletives, old school friends, all dead, and the thought of joining them didnt bother me.
"What are you waiting for..." I coughed inbetween some words. "Do it...". Never in my life would I have guessed that I would actually ask for death. I always thought it would be old age, or an accident. Or even possibly I would become some crazy superhero and defeat badguys and save girls, but in the end die an honerable death. Oh well. I guess it was just gonna end this way. Did I learn something? Was I supposed to? Why am I here? Why now? These are the questions I was supposed to ask and not answer untill I died. But, I somehow got an answer for all of those in one second. Did I learn something? No. Was I supposed to? No. Why am I here? No one knows. Why now? Becuase the peices fell this way. All in that same moment I understood that dieing was ok. So I accepted my fate. Next thing I knew, it was behind me. A gun barrel to the back of my head. A bang, quick flash, and a jolt forword.
My name was Ethan Felbourn. And today, was my last day.
-The End-
I never said it was a happy story. This is what happend to alot of the citizens during the war. Not escaping a space ship and encountering an Alien alone. But Death. They encountered death. But this particular Citizen has a very strange time figuring out what his life ment, if anything at all. Or if he was supposed to die. Or even if his life was supposed to happen. But that is all for you to decide. Were his answers correct? Did he learn something at the time of his death? If he did, what was it? And my favorite question, did he die an honerable death like he wanted in his dreams? I hope you enjoyed the story.
The story being IC or OOC is a difficult subject to discuss. One, it can be IC because the 7 hour war did happen, and my character who wrote the story was there and watched the Combine, or the "It" beat his parents. He knows the horror that took place.
Its OOC because John Partell (My character) never experianced what Ethan did. He never was taken onto a ship, or escaped the Combine, or died on a hill.
The story is fictional, but based on a true story. Ill leave the rest up to the admins to decide. But what ever you do decide, its ok

(Incase you didnt understand what happend. Ethan woke up inside an abandoned house tied to a wall. An alien approaches him when the house is hit by a missle from the Combine. He wakes up again under a pile of rubble, after crawling out he is confronted by the Alien again. This time he crawls to the edge of the hill and sees the over look of his home town, burning to the ground due to the Combine bombing it to kill all survivors. Ethan is then shot by the Alien, killing him.)
Read the entire story to understand what was going on in Ethans head.



Posts

: 295


Join date

: 2012-06-07


Age

: 22


Location

: Minnesota



Dude that's a sick story. I just sat here and read all of it. It was really good man, I hope it gets accepted. It would be cool to see that in game.



Posts

: 26


Join date

: 2012-06-14




---
Permissions in this forum:
You
cannot
reply to topics in this forum