SoTA Gaming Donator's Pack

Paul Reed was born in the lower areas of Liverpool,England,That is where he met the girl of his life named Katie,When he asked Katie on a date her answer was "Of course" Later that day Paul was getting ready when his father walked in saying "Son,We have to move to the United States" Paul was angry,So he called Katie telling her the news.Katie didn't want to leave him behind,So she sneaked onto the plane.When they arrived in Queen's,New york,Paul saw Katie coming off the plane he thought "how did she get on the plane" When he walked up to Katie he asked how she got here,She said "It dosen't matter i'm here now"After Two years in 2014 He asked her to marry him her answer was "Yes". Then one day in 2015 when He woken up in the middle of the night he Heard his Wife Katie and there daughter Jamie Screaming.(Gunshots) Paul ran to the kitchen just to find his Wife and daughter dead.He looked dead at the combine attempting to punch one of them getting shot in the arm.He was passed out from blood loss.He woken up in an apartment with his brother Christopher Reed.Paul asked him what happen his brothers reply was "They took over and your family was killed" This is when Paul knew he wanted to get rid of the combine.He gained trust with Christopher Tropicoa's and Ace knowing he was gonna go down the rebel side.Paul was sleeping but then one day he never saw his brother again,He looked everywhere,Then Christopher T. told him that he was amputated.Then Paul got pissed off for his Wife,Daughter,And brother dieing.Later that day he found a man named Jeffrey 'Sixx' Williams which became one of his best's friends.Jeffrey also was becoming a rebel.Paul knew he wanted his revenge so he went up to some CCA members talking shit about rebel's,Paul Reed laughed at them saying "You guys are pathetic talking shit about rebel's.They can kill anyone of you scums" They started to fight Paul,Luckily he had his Glock on him shooting the 04 Being stuck with the 02 who killed his wife and daughter,He wanted him to torture so he shot him in the legs and arms putting nails through him where he was stuck on the train tracks,Then 5 minutes later the 02 was ran over by the Train.He was then granted to Rebel.Two weeks later they headed to the Outlands coming back for safety to protect the citizens.Paul still has his revenge on all of them and Was later nicknamed Blade cause of his Winchester 1444 Riot Boot Blade.Now time goes on with more to Continue,As he knows that the CCA will pay.Now he only faces the challenge of that there are more combine than rebel's.But Paul knows that the other Rebel's got his back and that he wont be killed like his family.Paul stay's in the city most of the time now because there is no one that goes into the slums anymore.Paul now knows most of the member's.Paul usually tries to stay low in the city cause some CCA know he is Rebel and that if he gets caught he would be Amputated.Paul now only has one thing to do,Is to get revenge.But he knows he cant just do it so he scopes out his target most of the time.Now time goes on and on just for him to wait to get even more revenge,Cause of his family's death.It is his only goal to get revenge,On the CCA.

THE END!


Last edited by |Dд|Spade on Thu Jun 21, 2012 9:10 am; edited 9 times in total (Reason for editing : Grammar Check)



Posts

: 68


Join date

: 2012-05-21


Age

: 20


Location

: Your closet.



Administrator





Posts

: 234


Join date

: 2012-05-11


Age

: 21


Location

: In a size 6097867 shoe box.



Also according to cherry the Combine invaded in July of 2010 and they did not use CCA in the invasion as CCA are human.




Posts

: 24


Join date

: 2012-06-03


Age

: 26


Location

: Holden, Louisiana



I have a problem with the year of 2010. They said the mid 201-'s not the beginning. A more plausible year is 2014.
_________________
Shit... I'm back to the anime perv I used to be back when I was in 6th grade(KissXSis)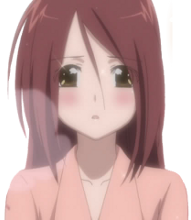 What is love?
Administrator





Posts

: 99


Join date

: 2012-05-11


Age

: 21


Location

: New Jersey, USA



This was unknown to me untill now. Finally I can make sence of when they showed up.



Posts

: 295


Join date

: 2012-06-07


Age

: 23


Location

: Minnesota



Looks like we need Snake, The:



Posts

: 240


Join date

: 2012-06-11





Similar topics
---
Permissions in this forum:
You
cannot
reply to topics in this forum