SoTA Gaming Donator's Pack
I just got back from my vacation with family. I come into the HL2RP server withhigh hopes of fun. And its a new map, thats cool. I was standing on the sidewalk as an officer arrested a man. Earlier he had shot and killed a minge.
Now as im standing there watching, an admin (who is invisible in there air) grabs the dead body and begins to pound it into the ground exactly pin point where I am standing. He does it constantly, so I jump around and go in circles. Im having fun and the admin is clearly playing and chasing me with this body.
The very same officer walks up to me and tells me to get on the wall. I told her I was OOC because of the flying body. She arrested me for supposedly "minging" because I was supposedly "bunny hopping and carrying a dead body". When I was takin into jail, she later noted that my data was "shit" and then left me in detainment for one cycle.
Im John Partell btw.
And pardon my language, I got mad because this is not how I wanted to come back to my favorite server.

Notice how I complied with everything the officer said IC'ly. Then I was put down for "not listening" when I clearly did.
I dont know about any of you, but if a body is flying at you like mad, pounding the ground below you, covering it in blood, i would play along and jump away. I was going to return to my IC spot, but I was arrested.
I personaly think this type of stuff is bull shit. If you get arrested for playing with an admin, then admins should not. I REPEAT. Should NOT do OOC things like that to players.
They weren't allowed in the first place.
_________________
Shit... I'm back to the anime perv I used to be back when I was in 6th grade(KissXSis)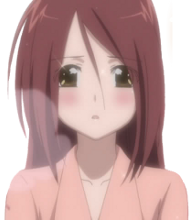 What is love?
Administrator





Posts

: 99


Join date

: 2012-05-11


Age

: 20


Location

: New Jersey, USA



Is this what you were accusing me of? This is your proof of me doing so you can agree with Suidispar on his flame post?




Posts

: 240


Join date

: 2012-06-11



No? This happend hours before that post. I had no clue who did it. When I rejoined some people told me you did it. No one could see the model, it was invisible.

Now you are throwing attacks back at me? Thats very rude. I was trieing to find out who did that to me, so you try to make me the bad guy?

Look if you didnt do it then im sorry. Im just trieing to stop this adminging thats going on lately and it gets stress full.

And you can even see that I never mentioned your name in that post, which goes to show that at the time I had no idea who it was.


[SoTA] ZuE wrote:Is this what you were accusing me of? This is your proof of me doing so you can agree with Suidispar on his flame post?
Flame post, okay.
Also, OT, you shouldn't be OOC on a SeriousRP server.
The only reason admins get away with this is, well..because they're admins.



Posts

: 27


Join date

: 2012-05-23


Location

: Canada, ON



I was OOC for a few seconds. Litteraly it was a 4 second thing.
OOC is allowed at certain times sudis...theres a difference between being a minge and being OOC. If you CAN serious RP, we aknowledge that, yet keep in mind it is a game and a community, which we want to have fun in, and those random OOC moment make us see each other as like funny PEOPLE instead of crumpled up piles of half robotic fat in a chair with no life and does nothing but be stoned all day.
Das End.
Administrator





Posts

: 234


Join date

: 2012-05-11


Age

: 19


Location

: In a size 6097867 shoe box.



There you go. Thats why I made this post.
I'm attacking you because you specifically attacked me in Suidispar's post. It WAS a direct attack on me, There you go good sir.




Posts

: 240


Join date

: 2012-06-11




Similar topics
---
Permissions in this forum:
You
cannot
reply to topics in this forum